The fact that a 30-minute walk per day is one of the best recreational workouts will become clear to you the moment you put on your favorite shoes and go for a walk. This autumn, we invite you to dare take on a slightly different adventure called hiking. Equally useful and healthy for you and your body, hiking will encourage you to take a different look at the world around you and enjoy views like you've never seen before. If you didn't have the courage to take on this adventure before, now is the right time to do it, with the help of our tips for beginners.
Research the trails you'll hike
Before setting off, make sure you do your research on the trails that are suited for beginners. This information can be found in magazines that deal with the subject, but the internet is a far more practical option. Google; find websites or forums or Facebook groups for hiking enthusiasts and do a short research before heading off into an adventure.
Make a list of the things you'll need
Before you head into the mountains, make a list of the things you will need for hiking. This doesn't only mean clothes and shoes, but also food. The list should also comprise a map and a compass, a first aid kit (make sure you know how to use it, otherwise it is pointless, and carry it with you at all times). You will also need adequate clothes, that need to be layered. Hiking jackets and boots are also a must. If you prefer sneakers to boots, our recommendation would certainly be Adidas Terrex, a tried and tested choice of experienced hikers. In addition to comfort, they will offer stability and are waterproof, to protect you from unpredictable weather in the mountains.
If you are going for a short, one-day hike, you may take a simple bag or backpack that will hold some of your basics. If, however, you are planning to hike for several days, a backpack with complete hiking equipment is something you should not leave without.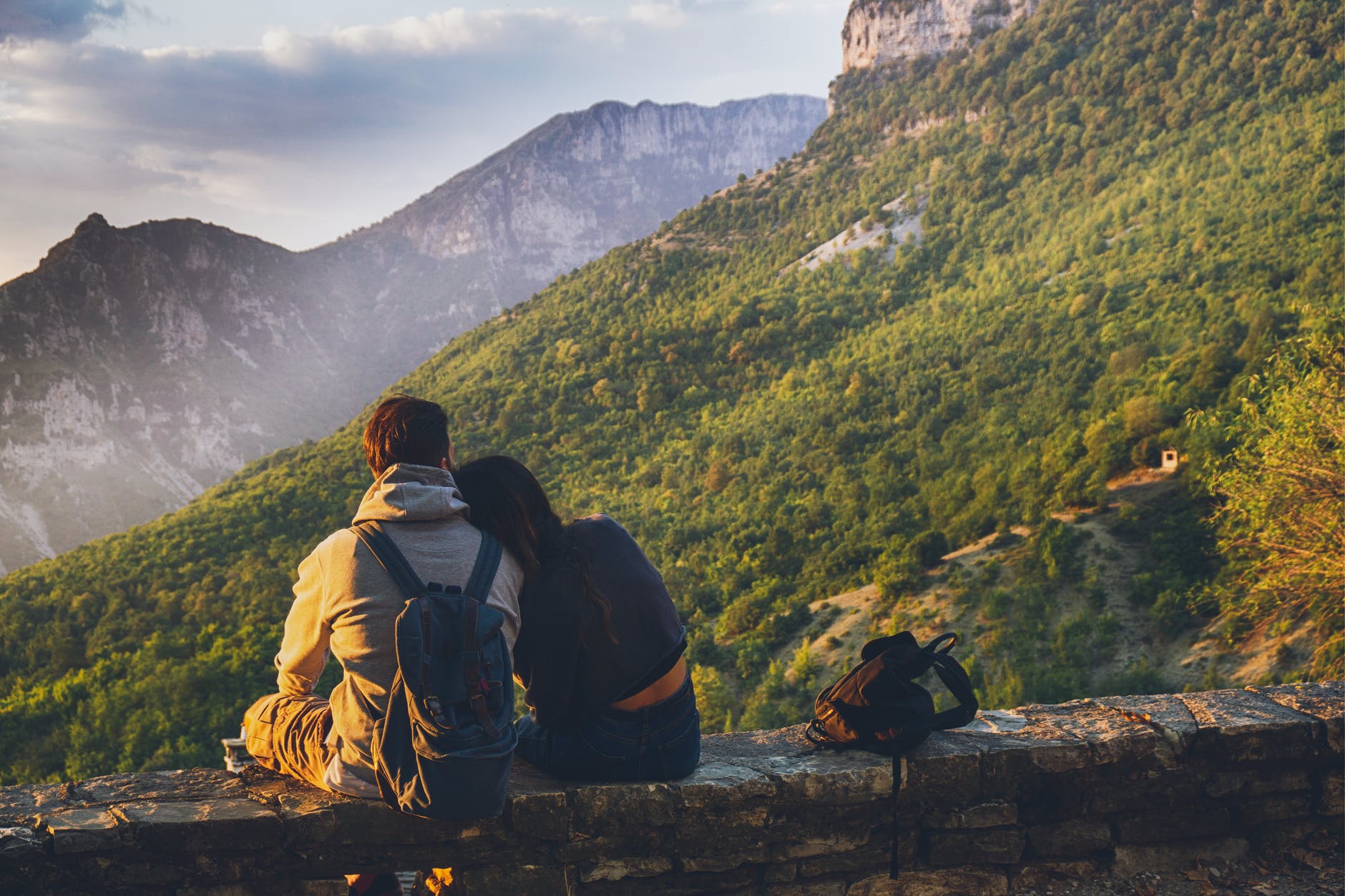 Hike in a group
If this is your first such outing, it would be good if you were to join a group of experienced hikers who will show you all the ropes. Those who don't wish to find a hiking group must surely have friends or acquaintances that have hiked before. This will give you the best company to experience this adventure with.
Drink as much water as possible during a hike
Hydration is necessary while hiking and you should drink even if you don't feel the thirst. It would be good if you had a water bottle with you, as dehydration can leave you more susceptible to hypothermia and it also contributes to faster onset of the altitude sickness. Sun protection is also very important, no matter how cold or cloudy the day is. Irradiation is higher than at sea level, so a good hat, sunglasses and sun protection factor cream are items that are more than necessary.
Rest for 10 minutes every hour
Take 10-minute breaks every hour to allow lactic acid to be removed from your legs. Lactic acid clearance is important for later rest, too, so make sure you take this advice to heart.
And don't forget - never wear cotton for hiking and make sure you have rainproof coats or jackets, as you never know when the weather in the mountains may change.