Tike Shop, better known as the Belgrade "Sneaker Temple", is a specialized shop for the sale of limited sneakers collections, in front of which crowds are created when certain models are released. Tike now expanded to another sales level, where fans of this unique brand will be able to enjoy limited wardrobe collections.
The shop, which displays the spirit of old Belgrade, designed in different architectural styles, with industrial and religion intertwined, from the bricks with which the Belgrade Kalemegdan fortress was built, to concrete and modern materials, once again pushes the standards of the urban retail concept at the highest world level. New part of the basement rooms is dedicated to limited wardrobe collections of well-known worldwide and local brands, some of which are appearing on our market for the first time, and in the coming seasons we expect some of the most famous names of urban streetwear.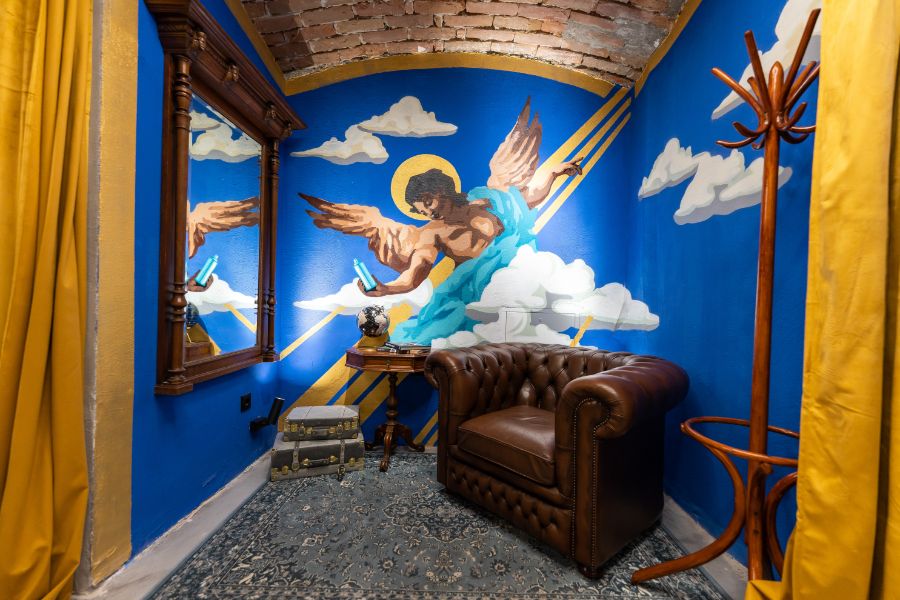 At the reopening, we are expecting a Dutch brand Banlieue, directly from Rotterdam, and the most popular local streetstyle brand DISCIPLINA, which designed an exclusive collection just for Tike.
Interior tells a story by itself from the front door, through the ceiling that shows the three phases of Belgrade from the bricks with which the city was originally built, through the "blocks" with which it was rebuilt after the wars, to the concrete that represents Belgrade in a new urban style. From the miner's lamps that illuminate the basement rooms through cracks in the floor, to the apothecary's table and the display case that once adorned one of the elegant villas of old Belgrade. From the gold to the royal green that takes us down 23 stairs to the industrial basement and the realm of Jordan brand sneakers to the new 6 stairs that lead us to the new Byzantine blue basement that opens another new chapter of the capital's urban fashion. In order for the story to continue in the same spirit, the new space has been refined with doors over 120 years old, behind which limited wardrobe collections will be kept, and in one of the arches of the new part there is a decades-old clock with a pendulum on which stands a warrior carrying a globe on his shoulders. The ambiance is further refined with vintage-style furniture and a living room-like cabin for you to try on selected pieces.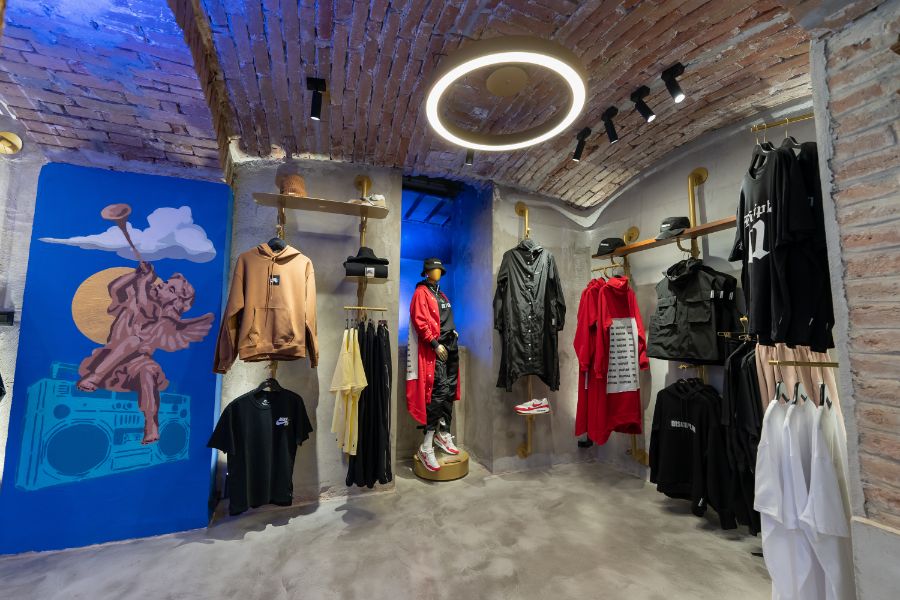 In the lower part, a new corner for tidying and washing sneakers has been opened, so from now on you can refresh your sneakers and prepare them for the next season, additionally decorate them with pendants or replace worn out laces.
Come and be among the first to enjoy the new ambience, music and variety of Tike Shop.
We can't wait to see you!