We have decided to give our consumers something completely new - a shopping experience you have never experienced before! What is it about?
If you went to our Sport Vision shop in TC Usce, in Belgrade, Serbia, these days, you must have noticed from the entrance a real women's corner, dedicated to ladies who are professional or recreational in sports. In addition to the cozy, pastel-colored surroundings with fully-fledged women's booths, in the women's corner at TC Ušće you have the opportunity to find everything you need for training, jogging, or daily recreation in one place and try one of the props out there findings.
Large mirrors are an ideal opportunity to take pictures in new equipment (don't forget to tag us and share your experience with us), and if you're out shopping with a friend or sister, you can spend time trying out two or three clothing combinations by reading tips in some from magazines located at the entrance to the cabin.
However, the women's corner is not the only novelty in our stores!
Basketball fans will experience a unique experience if they visit the Sport Vision store in TC Delta City, Belgrade, Serbia, as a basketball corner is something not seen in this region so far.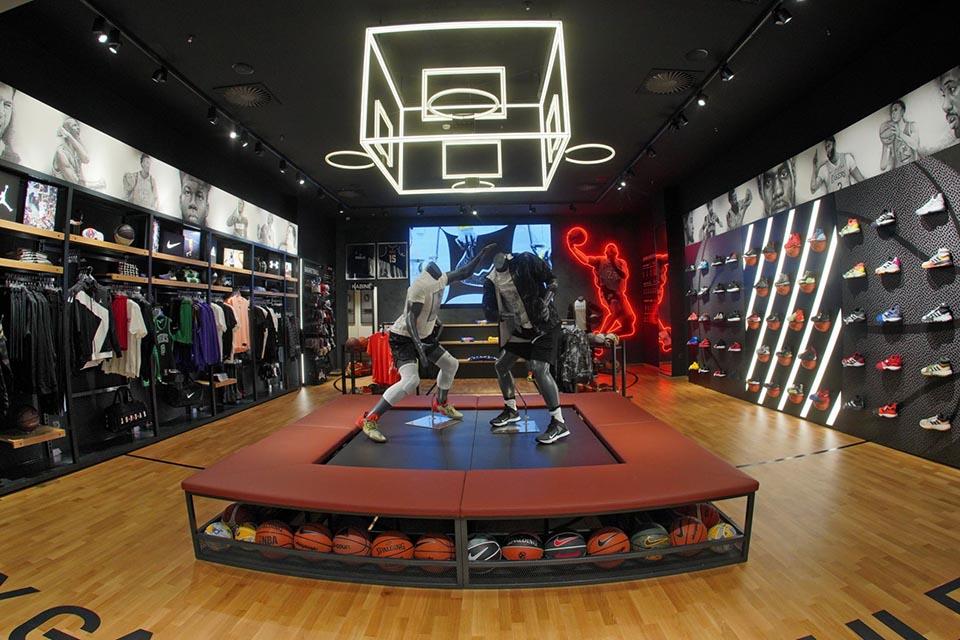 From the moment you walk into that room, you feel like you're in an NBA store. In addition to the diverse range of basketball footwear, clothing and equipment of the world's most famous brands, you can check which "basketball giant" is the same height as you and at the same time recall the greatest successes of our team.
If you are a fan of running, running corner at Ada Mall, Belgrade, Serbia is a must-see! A modern treadmill with the ability to run in a unique environment and test different models of racing sneakers, educated and knowledgeable salespeople who will share with you their racing experiences and give you the best tips, a unique foot scanner where you can test your feet and find the best running sneakers for yourself are just some of the benefits we have made available to you in our racing corner.