The first sneaker festival in Serbia - Sneakerville Powered by Tike and Buzz was held on 13 October in Belgrade Harbor. In only a day, it gathered over twenty thousand sneaker enthusiasts and collectors of sneakers, sneaker culture, art, music and sports.
The visitors were given an opportunity to see the ranges of all global, but also domestic sports and fashion brands in once place, which, together with the sneaker concepts Tike, Buzz and Dunk Shop, offered a wide range of limited edition collections; the visitors also had a chance to take part in numerous interesting activations.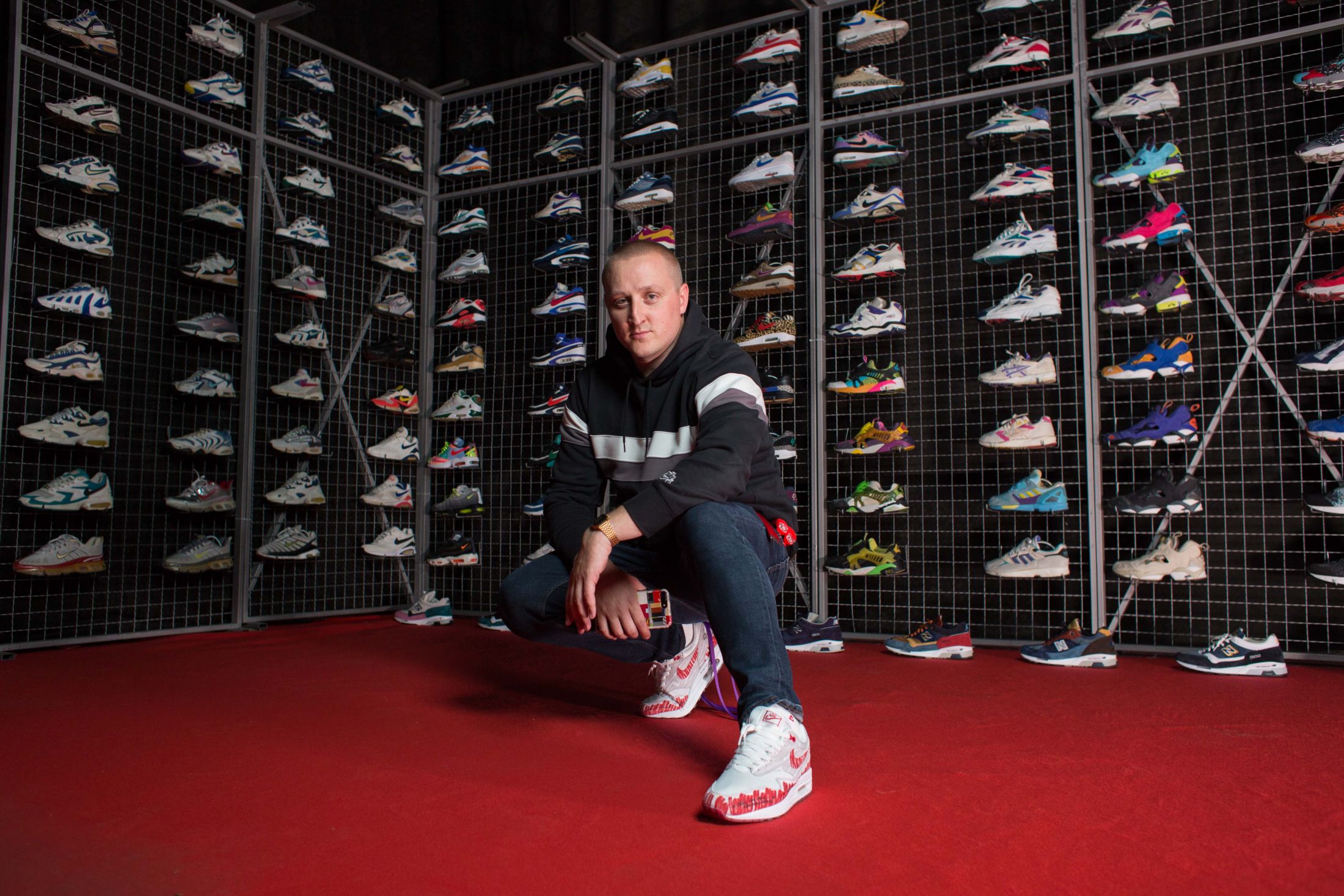 Among the activations attracting the most interest at the sneaker festival was our workshop where the most prominent sneaker collectors – Marko Djordjevic – Maks StreetLife, Petar Mitrovic, Boki Savicevic, Morse One, Gears Mofos, Milos Prodanov Madvillain, Lazar Labus, as well as our guests from abroad – Danijel Kresko, Ivan Emi, Mili Khumara – Filadendron, together with shoemakers Lena Canis Modus, Katarina Valterović and Katarina Šikuljak and many other interested visitors, tried out footwear design tools, combined shoe parts and created new, mutant models. In addition to this workshop, the BUZZ workshop also attracted a lot of attention, where the participants were able to design their sneaker models as did the Nike workshop, where the visitors were provided with their custom Air Force 1 designs, but also numerous other activations of brands and concepts that took part in our festival.
A special treat for the true sneaker culture enthusiasts was the exhibition of the two largest sneaker collections in this region - those of Marko Djordjevic and Bojan Savicevic, presenting but a part of their impressive collections.
At the Resell and Trade corner, sneakers fans were able to exchange models with other collectors, sell some of their shoes or add to their own collections, complemented by the offerings of the local brands - Dechkotzar, Disciplina, Rope, Kobazz, Fake, Urban Design, Paar Socks and Beowallz, which stood side by side with the best known global brands.
DJ Rokam and DJ Laki were charged with the excellent energy that lasted throughout the day, but also Cjofo Burazengija whose live reports from the festival truly passed on the phenomenal vibe of the day in the Belgrade Harbor. After the raffle, we saw the performances of the hottest acts on the domestic and regional scene - Senidah, Sara Jo, Klinci, Fox and Surreal, confirming that the Belgrade Harbor was the true city center on that day.