As well as previous years, Sport Vision was the sponsor of the Belgrade Marathon. Take a look how one of the most prestigious sports events in the region went this year.
Marathon and half-marathon runners ran the streets of Belgrade on Sunday, June 6th, when 34th Belgrade marathon, one of the largest and most prestigious sports events in the region, was held.
Under SUPPORT MATTERS slogan, Sport Vision was there again this year to cheer all the runners on their way to another medal, for many the first and most precious one after a long break caused by coronavirus pandemic.
As a technical sponsor and friend of the marathon, as usual, we prepared official T-shirts for marathon and half marathon runners, whose design had special symbolism.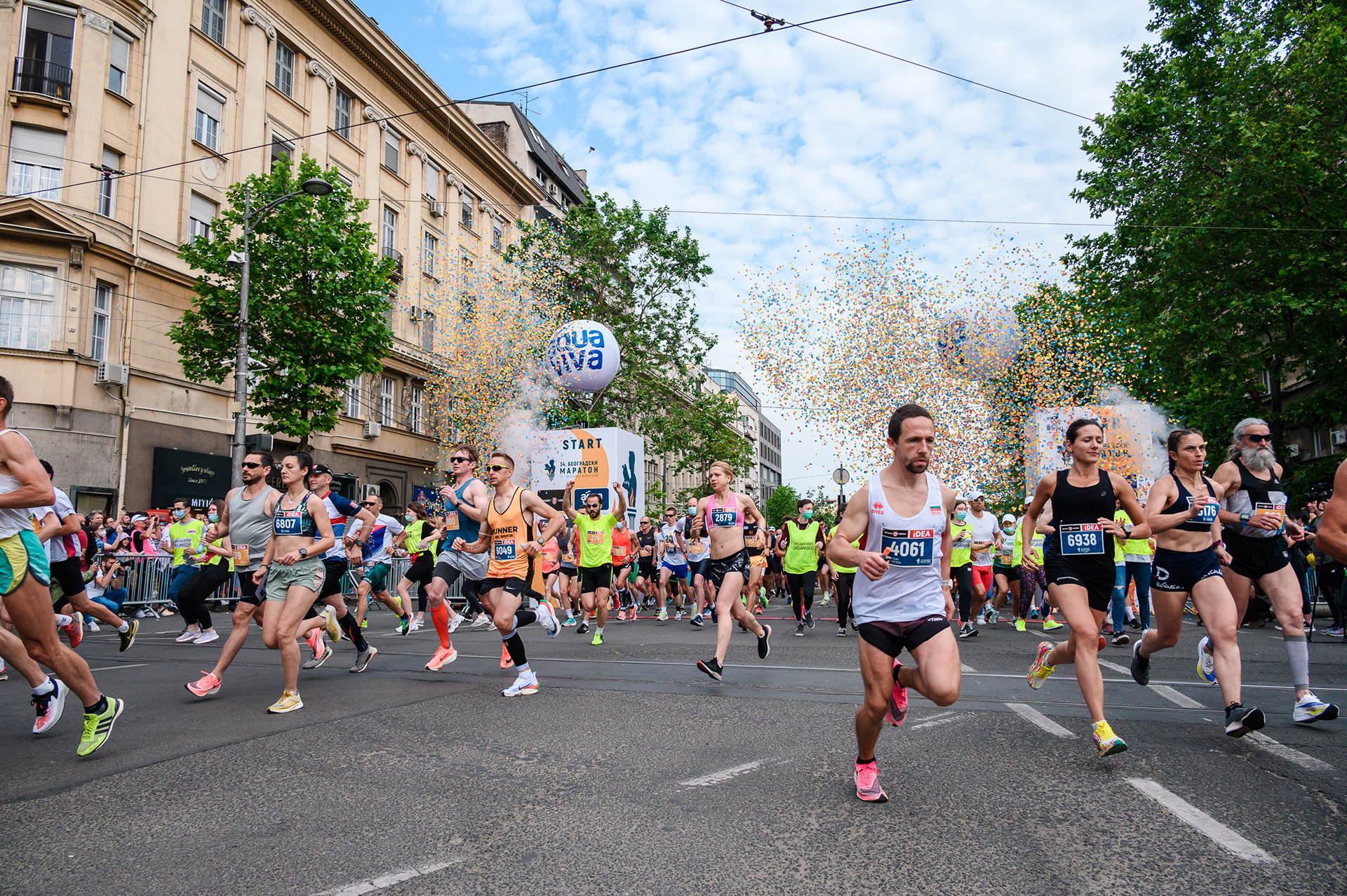 The Victor (Pobednik) Monument as well-known symbol of the city at the confluence of two rivers and the flame as a symbol of marathon since forever, combined into one – strength and desire for winning. Winning over everything that happened to all of us lately, winning over ourselves, winning for sports, healthy lifestyle and healthy habits.
Day of the race was marked by a special euphoria since early morning hours. Divided into several groups, the participants started the race for another medal in several stages, and we were there to support them, at the start, along the itinerary and, of course, at the finish.
Our checkpoints were located:
At the Sava Center, where SAX & GROOVE, a duo of saxophonist and DJ, provided extra energy to the runners, by giving additional groove to the best musical rhythms, for even lighter runs. Runners were also supported by numerous fans who gathered along the track from the early morning hours.
On Branko's Bridge, there was a Run'n More music station. DJ's rhythms cheered runners to the finish line, at one of the most difficult sections of the route. At that point, runners need additional support and motivation not to give up, and our fans were there to give them just that.
In finish line zone. Runners who ran half marathon and marathon sections immortalized their success at our checkpoint. We were there to see their every smile and help them refresh after the race.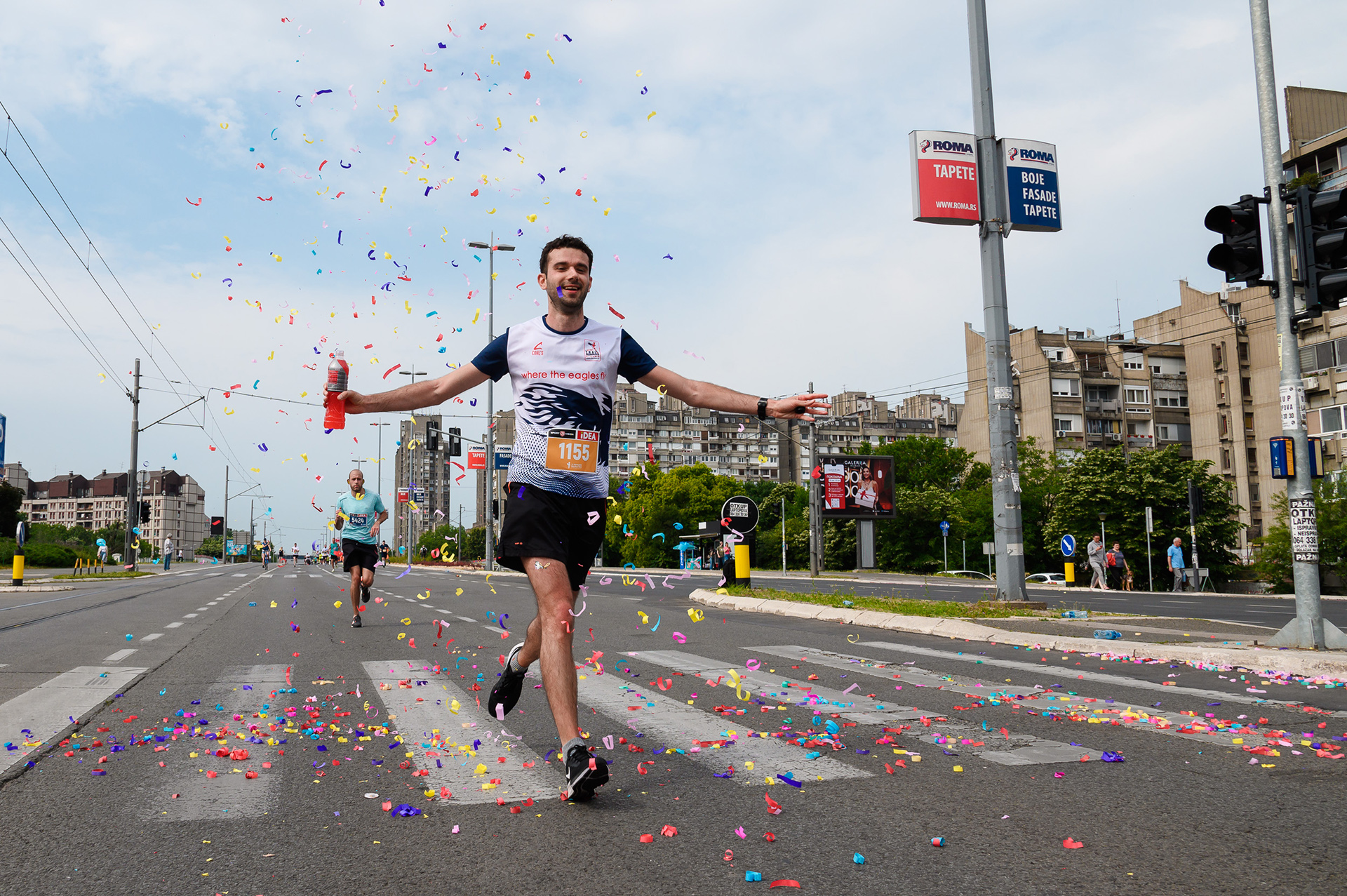 Congratulations to all runners who set new records at this year's Belgrade Marathon, to those who returned to the track after a long break, and especially to those who dared to run a half marathon and marathon race for the first time. Together, they are all winners and an incredible inspiration!
SUPPORT MATTERS.