New space for sports and games was opened in Belgrade on Sunday, September 19th, in New Belgrade's Block 70, which includes the first basketball court, kid's playground and outdoor gym made of 20,000 pairs of old, recycled sneaker soles. This project was joint contribution of Sport Time Balkans, the exclusive distributor of NIKE brand, Sport Vision Group, City of Belgrade and Public Utility Companies "Greenery Belgrade".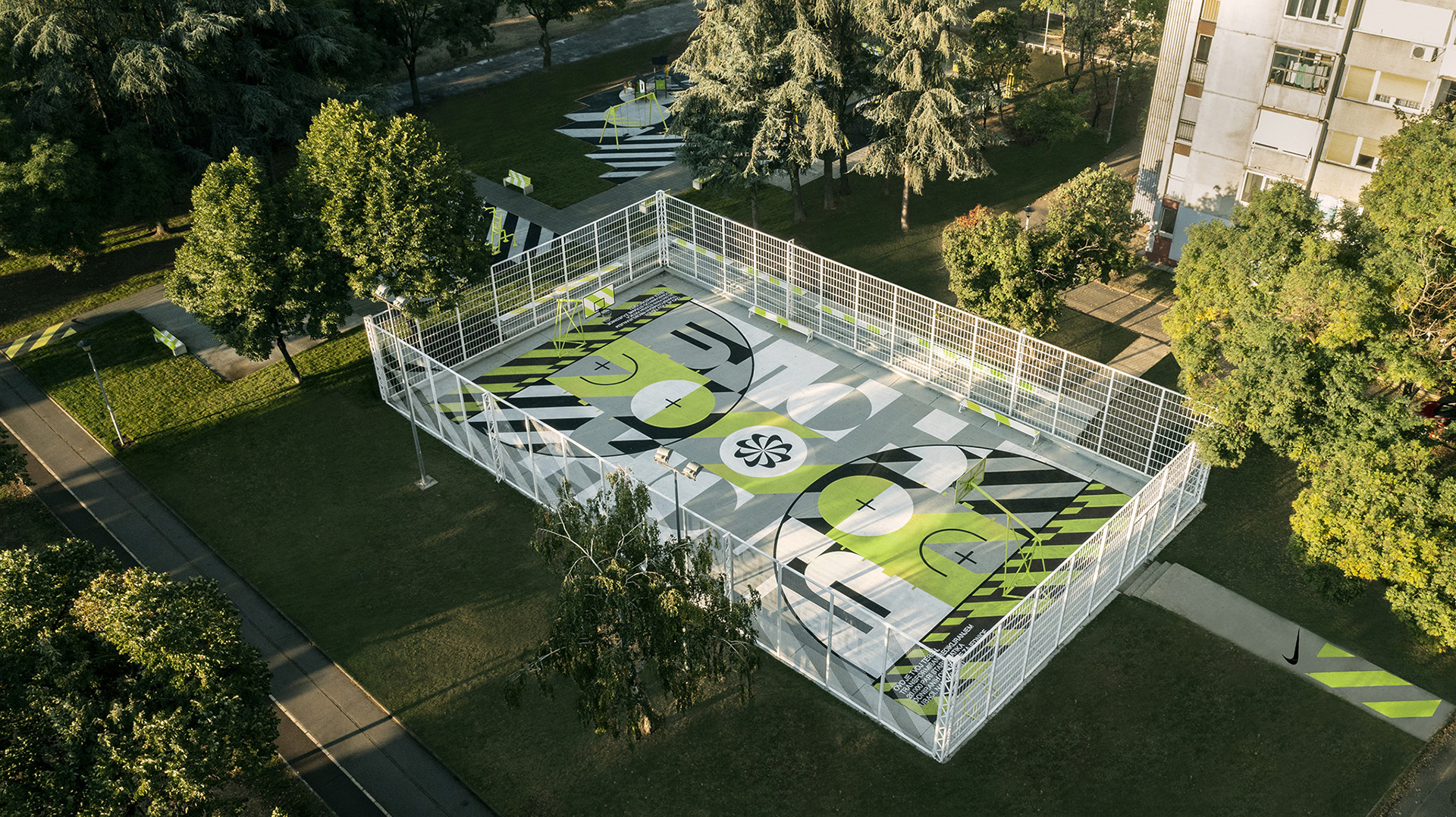 During the action "Throw in. Continue the game" organized as part of Nike Move to Zero campaign, Belgrade citizens had the opportunity to put their old sneakers in containers placed in Nike shop, Sport Vision stores, Buzz and Tike shops, and thus give their contribution.
In the end, together, we gathered 20,000 Belgraders with a big heart and provided the residents of New Belgrade, especially kids, new place for playing and growing up healthy.
Reactions after the playground opening, which can be called the crown of this joint action, didn't have time to settle down, and we received another recognition! Global lifestyle portal Hype Beast, which follows the latest trends in worlds of innovation, music, art, culture, published the news about this accomplishment on its website, and then posted photos on Instagram profile followed by more than 10 million people.
Following that announcement, news was shared by more than 100 other pages from the United States, Great Britain, Romania and China, which made it viral on a global level.
As a result, our mutual success became even bigger and only added to the satisfaction we already felt knowing that, by opening this court, together we brought new generations back to basketball courts.
We're not done yet! We will continue to contribute to the community through socially responsible action and be a support to all sports and healthy lifestyle fans, because – support is important!