Sports shoes and Parisian Chic, complemented by the legendary legacy of Karl Lagerfeld were perfectly melded in a new, exclusive line by Puma. This gave rise to the PUMA x KARL LAGERFELD collection where sports models were enhanced with some of the haute couture elements, while classical silhouettes were given a modern, even more luxurious look.
Through the collection characterized by unconventional details, striking colors and vibrant prints, the perfect mix of the street style and sophistication for the autumn/winter 2018 season was presented.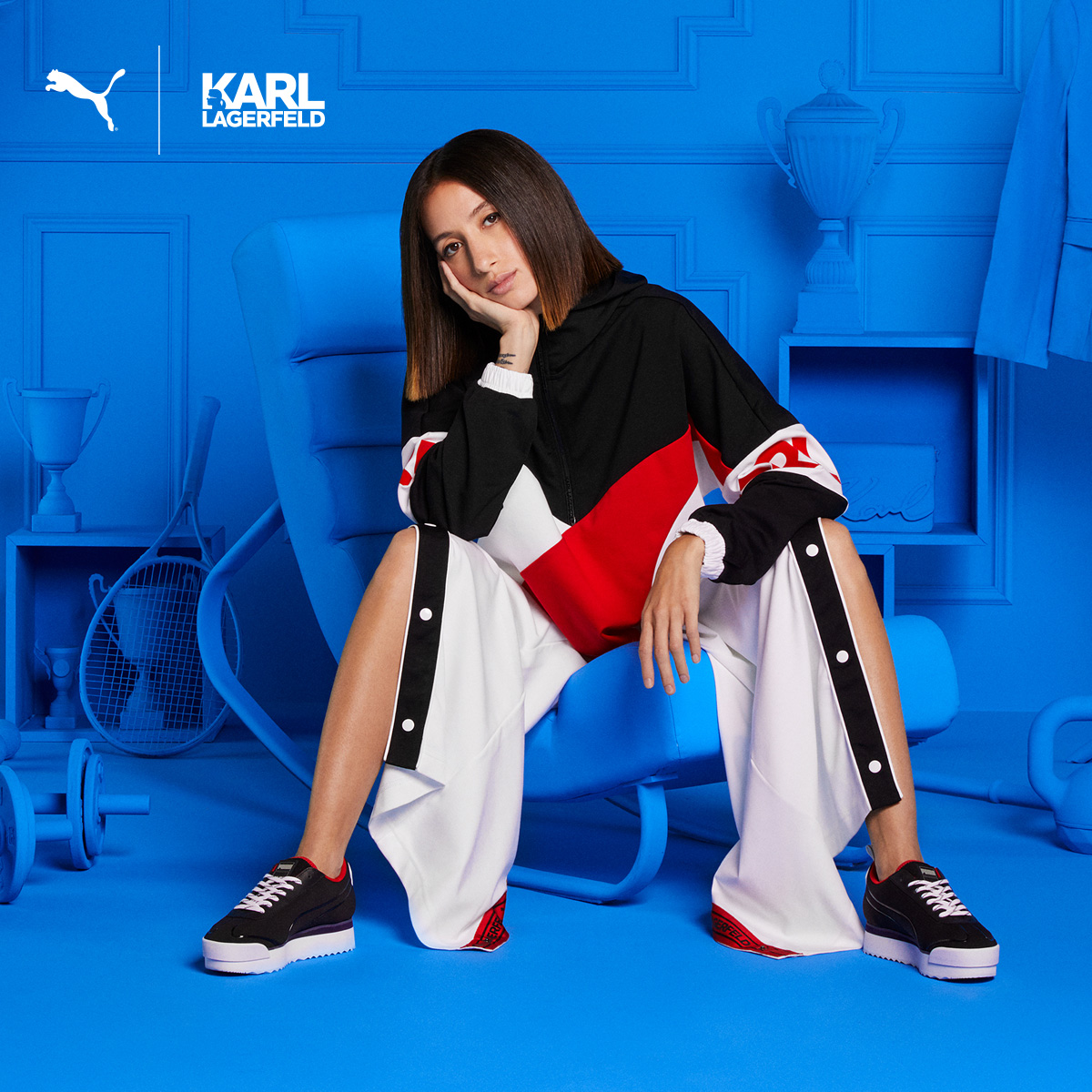 Among the models on our offer, the sneaker classic Puma Cali Carl - the eighties icon, now revamped - truly stands out. The shoe's sole was improved by modern detail, while the upper was additionally enhanced by Karl Lagerfeld zippers and rubber details, which give the girl wearing these shoes a truly vamp look. Combination of white and numerous shades of pink are the right choice to break the monotony of dreary autumn and winter days.
The model Puma Roma Karl is another of the brand's legends. Originally designed as a running model back in 1968, over the decades it became a true streetwear icon. The Roma model is now known in the fashion world under the name of Roma Amor. Its recognizable sleek silhouette is complemented by a raised sole, enhanced design and Karl Lagerfeld branding visible on all shoe parts.